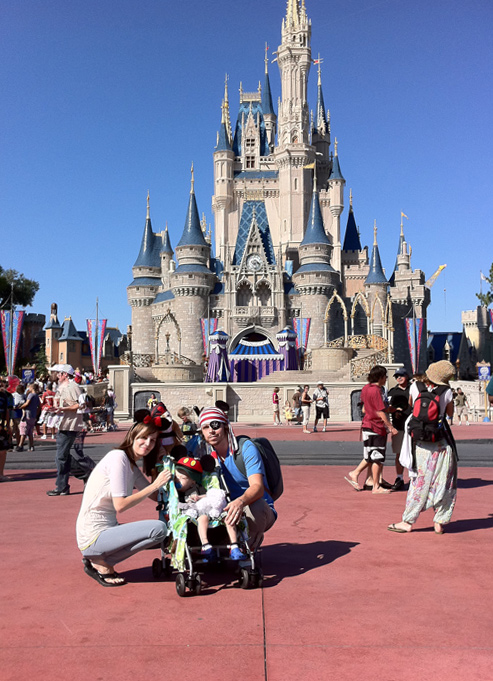 This has been an extremely hard week for Ezra. He started the week tired but smiling and talkative. As the days have passed, he's been increasingly more tired, and the last 3 days he's pretty much slept all day, with brief moments of being awake and talkative. We were slated to start chemo and the Nifurtimox trial today, and still are – but we wound up leaving early yesterday and asking to be admitted through the ER last night at Arnold Palmer, since he seemed extremely fatigued and uncomfortable. This is very unlike him – even during the treatments he's had this year. During stem cell he was this out of it, but that was chemo induced.
On Tuesday Ezra's platelets were 10 (10k that is – a normal range is between 150k-400k, for him 50k-100k is normal), which is low but he's had that before. He normally gets platelets then, and they'll jump up and stay that way a few weeks. By Thursday they checked him again and his platelets were 9. He got platelets again on Thursday, and last night they were 5. His hemoglobin count last night was 9 (normal range is 9-12 for him), and by this morning it was 6. This means his blood counts are dropping extremely fast, and the dr has scheduled an ultrasound of the stomach to see if perhaps he has internal bleeding. The dr doesn't think that's the case, but we are checking. If it's not internal bleeding, it's just the cancer taking things in way too fast. His heart rate is high and his oxygen levels are very low – he's on a nasal cannula which is giving him oxygen.
The doctor says these are all signs of Ezra's body shutting down.
This is /not/ an end-all, there have been cases in exactly Ezra's situation where this chemo and trial drug quickly reacted and the patient got 6 more months of active, quality life before relapsing and passing. We are still 100% planning on starting the chemo (as long as the ultrasound doesn't show bleeding in his abdomen – there would be no treatment available if that is the case), but Dr Levy has been clear that the chemo itself can push him over the edge of life since Ezra is very fragile right now. Not treating, however – without a miracle – would most likely only give Ezra days from the way he is looking now. He is in and out of waking and sleeping, and we are laying on the bed with him.
Please, pray – we aren't ready for this.