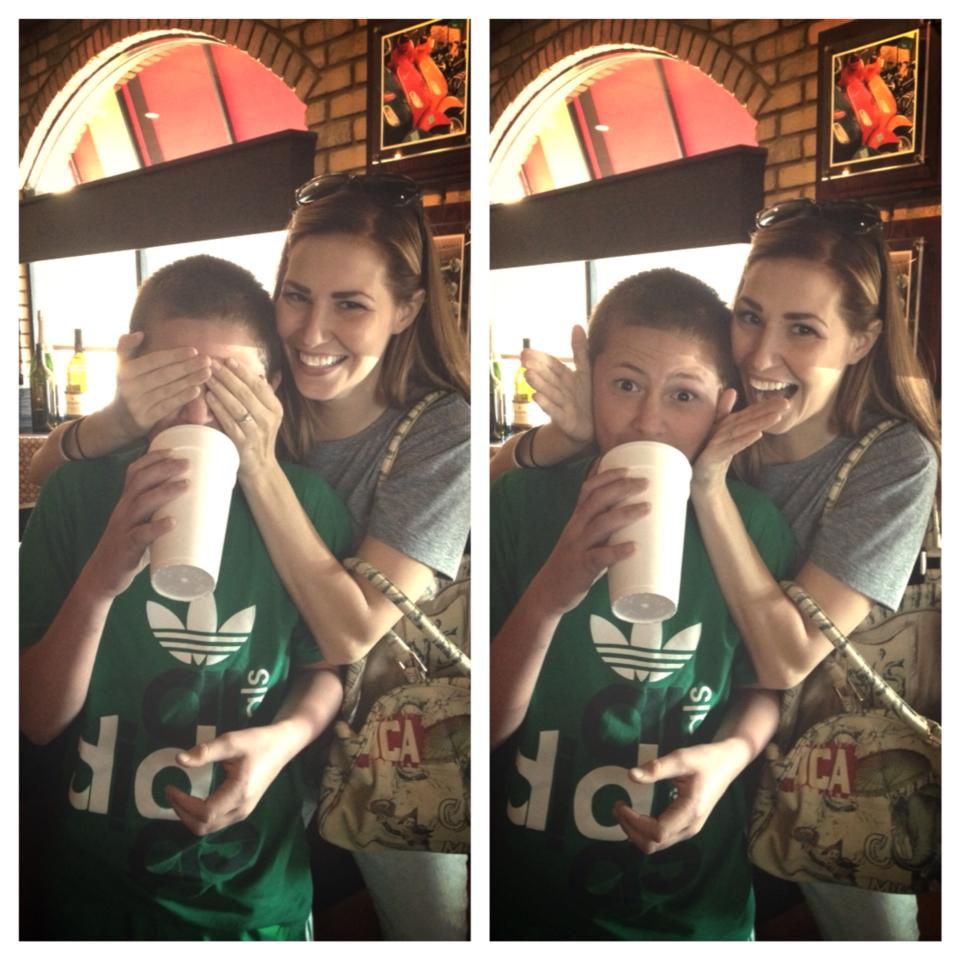 Charlie moved in last Friday. We've taken to calling him Charles, and little Charley is Charley. I still call the wrong name half the time for both of them. I'm guessing that'll never change.
It's been both incredibly rewarding and tiring to welcome a new son to our family, as I suppose it always is. I told someone today, Charles is incredibly bright, funny, and driven – and daily reminds me how much we all need each other and how we're always struggling for love and peace. He's been in so many homes, families, and schools these past ten years I am sure it will take him a year or two to even believe we're with him forever. His case workers already say he's changed so much in these past months of visiting with us. My hope is as he feels the safety and love in our home, he can move from "living to survive" toward this journey we all seem to be on of learning ourselves and how we should interact with the world and people around us.
The other day I was frustrated. We'd been running like crazy people trying to get Charles in school, and all the details of welcoming a young man into our family, on top of what felt like a million things needing to be done, breaking, etc. One of those days – stretched out to weeks. We were kind of snappy toward each other; everyone was overwhelmed and tired. I was driving to the next place after another busy day of not being able to see my wife and kids, and frustrated.
I know it's cliché, but I had this moment where I just looked at everything through the eyes of my family members instead of my own. Robyn was stressed wondering if we were doing the right thing asking Charles to enter a school with strict academic and life standards after so long of people expecting less of him (were we putting too much pressure on him? we know how much potential he has), wondering if she was showing him enough how much we care, wondering so many things a mother does about her children. These are deep thoughts – we are in charge of a life now, and what we do has deep effects on the man he will be one day soon. Charles was, I am sure, nervous. He is coming into a completely new home, way of life, and structure – was he behaving right? What was expected of him? Was this another home he'd be leaving soon (Charles – when you read this, no, it isn't, you're forever in our family to stay!)? Little Charley, of course, was just happy as could be. We could learn a thing or two from 3 year olds.
One thought came to me, and completely washed away my anxiety and stress.
How can I help?
When I got home that night, Charles was already asleep. I went into his room and said "you know we've got your back and are here for the long haul, right?" although he was asleep. I told him again the next day. I went into our room and gave Robyn a hug. I'd left the house in a hurry and a huff, and I'm sure she expected a continuation of that conversation. Instead, I said "I know this has been incredibly hard. I am scared sometimes too, and hope we are doing the right things. I hope our love for our sons will be strong enough to come through the decisions we make to build them into the men we want them to be. I love you."
It was a powerful moment, and it's something I've tried to do since then. Our entire life lately has been about helping people, both through Because of Ezra and through bringing Charles into our family. And I'll tell you – the more time I spend figuring out how I can serve someone else, the less my own frustrations bother me. In other words – I find peace through serving others.
I usually like to wrap a better bow on these posts, but in this instance I just wanted to share that moment. It's a continual thing.