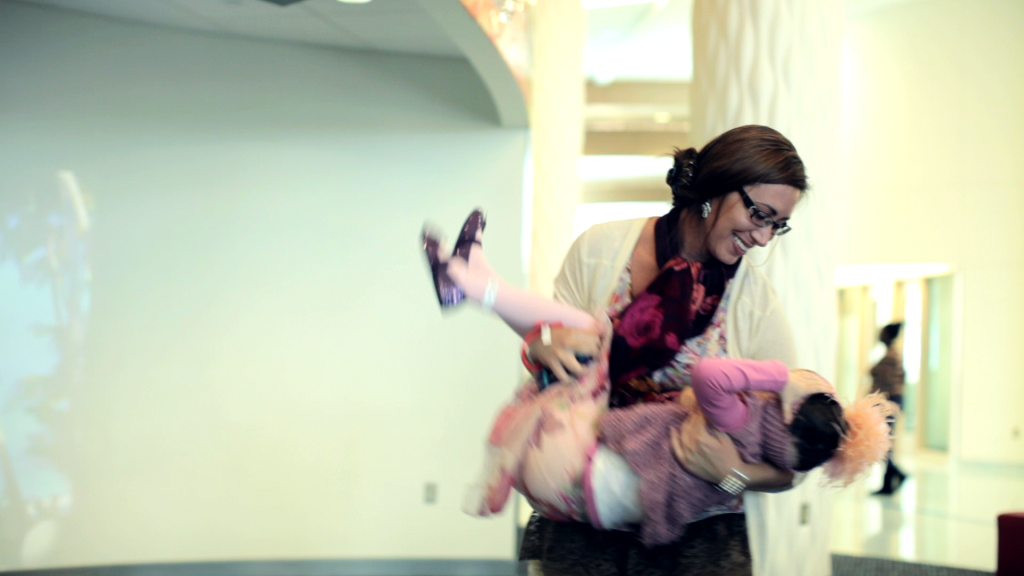 Today, our friend Brooke Hester died.
I'm overwhelmed with love and anguish for her family. There's a crushing feeling in my chest, which gets tighter as tears gather in my eyes, and there's no release when they slip down my face. I'm so sorry, Jessica, Beau, Benjamin, and the little sibling on the way.
When we first met Brooke, in Grand Rapids, MI, we were filming her story. She was all business and smiles, saying a brusque hello and quickly making sure we had a gift from her prize cart. A squirting clown flower for me, and a "blossom" for Robyn (a flower for her hair, with a clip expertly hidden beneath).
While we were filming, Brooke was watching a video on her iPad with her headphones in, and at some point she looked up (just as her mom was whispering an emotional sentence), and shouted something random about the cartoon. It was that thing where your sense of volume is all messed up from having your headphones on, and we laugh to this day remembering and re-telling that story.
Over the next couple years, Brooke and an army of volunteers gave out over 19,000 blossoms, and many more smiles, through her organization Brooke's Blossoms. Jessica and Beau stood strongly by as their daughter's constant smile accompanied her determination to bring joy to kids in the hospital floors Brooke shared. All the while she was battling neuroblastoma, diagnosed in 2010, the year we lost Ezra to the same cancer.
The world's not fair. Beautiful, inspiring people are torn from us. Kids get cancer, and sometimes die. Strong, good, determined families are left with loss. It takes us too long to find the cures we need, and we are pierced with pain, with an intimacy with tragedy which becomes a part of who we are.
Brooke lived. Her joy was loud, and she should still be here. We should be able to cure this. Jessica should still be laughing with her daughter, and Beau should still be that strong, safe embrace. She deserved to keep being that amazing big sister.
Hesters – we love you. We know it hurts, and we will always be here for you. I am so sorry. Robyn and I will mourn your daughter too, and we will not stop fighting to change the story for the next family. We love you.