Ezra would have been seven years old today. Happy birthday, son.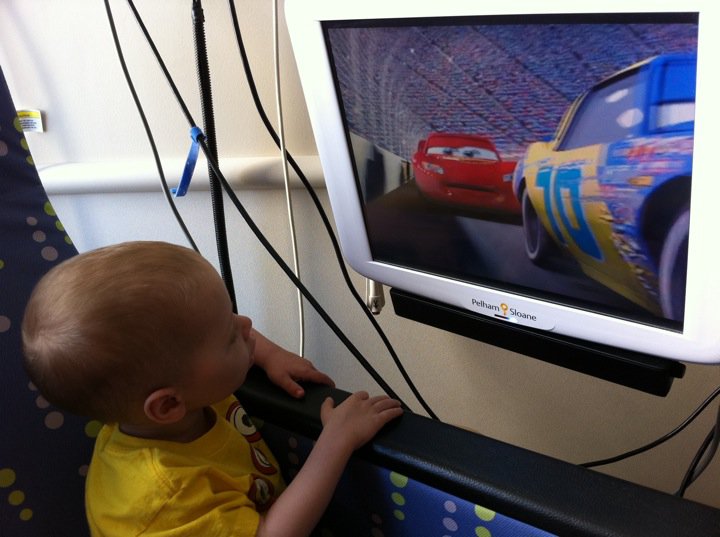 It is terrible and beautiful that Ezra's birthday falls on the day before childhood cancer awareness month, September. Every year since forming Because of Ezra, we gear up for September for months, and then just before it starts, our lives get the wind knocked out of them today.
Robyn and I were in Philadelphia this week discussing childhood cancer research with an amazing group of people who are leading the charge in childhood cancer advocacy. It was humbling and exciting. We sat in the hotel room one afternoon, and broke down in tears when a video of Ezra came up on Robyn's Timehop app. It's at the bottom of this post. We cried together for a while.
It isn't fair. There's no happy bow on losing a kid to cancer, and there's no real explanation. It's just a terrible thing that happens, and we live with that tear in our heart. That day in Philly we sat on the bed, talking about how he was so much like me, always hopeful and smiling, easy for Robyn. How he had my lips. We remembered how he used to dance around all the time, and we wondered it'd have been like to have him here, now, a 7 year old. What would be different.
We miss Ezra. Some days my memories of him are less clear than my memories of the moments we have on video or pictures, and that's scary. It's weird and sad to think when I listen to his voice, I'm a little surprised not to hear Charley's, which I'm so used to now. That I have to watch a video to remember Ezra's voice sometimes. I hate that. I feel like I should be able to cement it all clearly in my memory for full recall at any time, just by some force of willpower. I'm angry that it doesn't always work.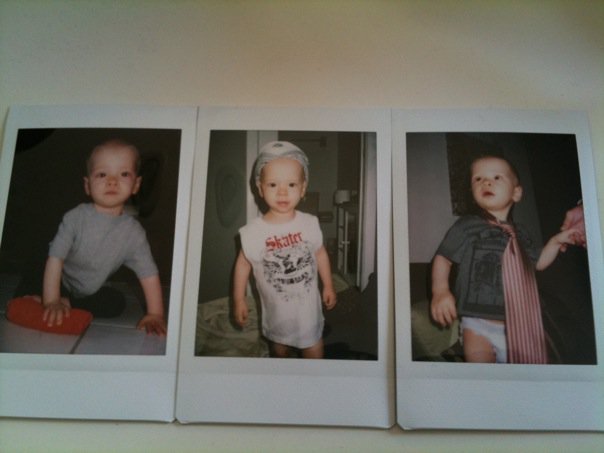 The other day, we met the family of a little girl named Sofia. Sofia is being treated at All Children's. This weekend we shared a meal and a day with them at their home in St Pete, and watched Charley and Sofia run around their living room and pool, with Sofia's older brother Aiden.
We talked about the way priorities shift when cancer slams into your family through your child. We talked about how trivial the things we used to worry about seem, and how open our eyes feel to this scary new world of need; how we never even realized childhood cancer was, as it seems once you've been touched by it, everywhere. We talked about how we are beating it. Robyn and I are proud we're able to help bring trials and more treatment options here, so families don't have to travel, often spending time with only one parent around.
We'll be celebrating Ezra's birthday by remembering his smile and laugh, and by knowing we are making a difference still, in his name. Happy birthday, Ezra. Your mom and I love you, and miss you.