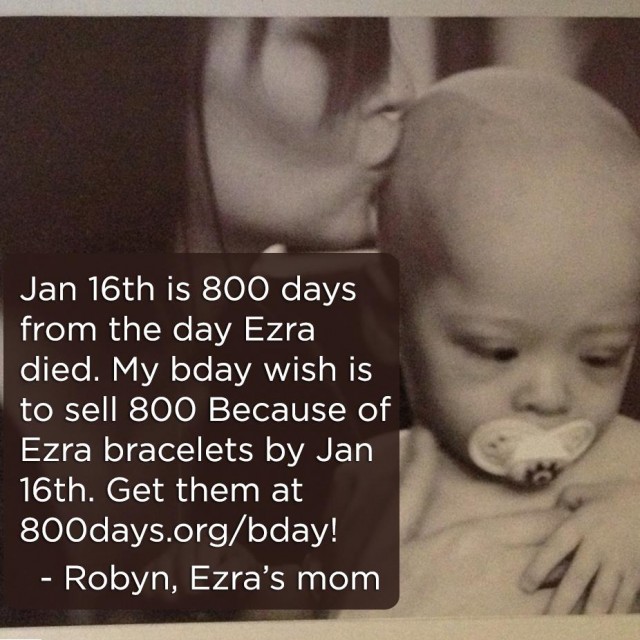 Today's my birthday, and I've got one wish. Ezra lived exactly 800 days, and January 16th will be 800 days since he died.
I wish for us to sell 800 Because of Ezra bracelets by January 16th. I'd like to see Ezra's name all over this country. Of course, any money raised will go to Because of Ezra – into research into a cure. Plus – we have a cool announcement on the 16th as well.
We'll keep a current count at the link below! Thanks, everyone – you people make me smile every day.
http://800days.org/bday/ – PLEASE SHARE!